Real estate owners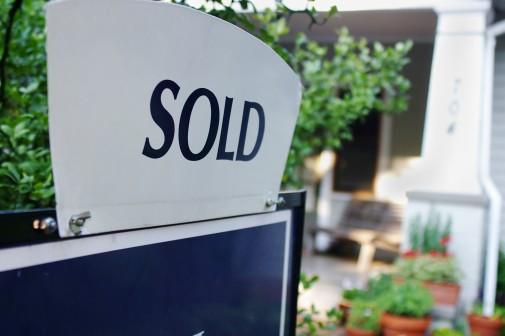 If you own a FLAT, HOUSE, PART OF A HOUSE, COMMERCIAL PREMISES or a PLOT OF LAND which you would like to sell or rent out, but you have doubts about how and on what conditions as well as how profitable (without loss) such a sale or rental may be. If you lack time, knowledge or experience in real estate transactions or you just wish these transactions to be conducted safely and promptly. Entrust it to DOMENIKA LATVIA.
The specialists of DOMENIKA LATVIA shall:
suggest the most effective sale or rental terms;
evaluate your property in line with market trends (both verbally and by the means of an official appraisal);
arrange that both videos and photos are added to the database;
invest funds in marketing: shall advertise properties in the Internet (on all popular paid and free-of-charge advertising web-sites) and shall keep to advertising activities and trends. They shall publish such offers in newspapers, magazines, brochures, banners and stands etc.;
publish the offer of the property on the website Domenika.lv by sending the offer to colleagues, customers, business partners (in Latvia and abroad including, but not limited to CIS Countries such as the Russian Federation, Belarus, Kazakhstan etc.) as well as offer such properties verbally to both existing customers and investors;
keep you informed about sale or rental, advertising activities and Customers' interest and response as well as shall give you pieces of advice to promote your property;
show the property to potential customers. (In order to save your precious time you can entrust the key of your property to one of our specialists, who will show it around to the customer at any given time. Our specialists are fully responsible for leaving the property as it was before);
find the most beneficial customer or tenant over the shortest period of time;
prepare any documentation and submit them to authorities in line with legal regulations of the Republic of Latvia, international standards and ethical norms. If it is necessary we shall translate documents in a language which is most suitable for a Customer (English, Latvian, Russian). To save your time you my authorize one of our specialists who would be fully responsible for correct and legally approved translation of documents. Your presence is required only when dealing with financial transactions.
provide assistance in property related issues, e.g., with incomplete ownership documentation, undivided shares etc.
DOMENIKA LATVIA provides additional services:
1) Free professional consultations in the field of real estate;
2) Intermediary services in real estate transactions - apartments (flats), houses, parts of houses, commercial premises, land plots (for sale, for rent). We search for a suitable customer for the property as well as for suitable real estate property for a customer;
3) Property document arrangement (ownership reregistration, audit matters, replanning documentation arrangement etc.);
4) Real estate property appraisal;
5) Real estate property insurance;
6) Real estate property management and tenant control (both physical and payment control);
7) Renovation, design - interior and exterior;
8) Exclusive property sale (palaces, manors, hotels, mansions etc.)
9) Apartment house and office building sale;
10) Business sale (partnership, corporation etc.)
All you need is get in touch with us to arrange a meeting in order to provide us with information on your property and express your wishes! We shall take care of the rest!