Interior and exterior
Interior begins at the very moment when you enter your home and the door closes behind you. Your lifestyle, perception and values have tremendous influence upon it. You are modern and presumably you would like to personalize your home by adding some stuff which are peculiar only to you because interior and its design do reflect your personal taste of things. Perfect. Just like us you find your surroundings and emotions that come with them of great importance. A home that provides an aesthetic pleasure, convenience and functionality as well as reflects and resonates with one's personality, character and a way of life.
We do think that you have earned something more that just usual, boring, dull and way too simple furnishings. The fast rhythm of modern life does not allow many of us to find enough time and patience to turn all our ideas and wishes into reality. That is why DOMENIKA LATVIA cooperates with exteriorists and interiorists who definitely have a "zest" and from the bottom of their hearts and with great responsibility they will FURNISH your LIVING AREA, WORKING SPACE or OUTDOORS according to all your possibilities, wishes, whims and fervent desires. Plus, they will come up with some outstanding ideas just for you.
At the same time cooperation with DOMENIKA LATVIA includes not only quality, but also discounts to our customers, which will save not only time, but money by this too.
Not only is DOMENIKA LATVIA mentioned alongside a high quality, but there are good discounts as well, so that you do not waste your precious time and even more precious money. Bear it in mind and spread the news all over the world!

Interior
-Do you have real estate, but no time to take care of it properly?
- Are you about to live in Latvia?
- Do you feel sick and tired of shopping and long meetings with builders, foremen?
- Don`t you want to waste your time to coordinate the project with the government?



We will find a solution in your stead!
We offer a complete set of services:
- Developing project's design and a concept;
- Receiving permission from state institutions;
- Employment and quality check of builders;
- Supervision;
- Material and interior option choices;
- Production of furniture in our factory;
- Putting into exploitation a developed project;
- A two-year warranty;
- Free of charge:
1) Production of cost estimates;
2) Opportunity to get acquired with pictures and all costs of a developed project;
3) Opportunity to inspect finished computer visualizations as well as make new ones.
Some implemented projects are below -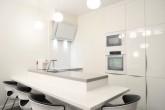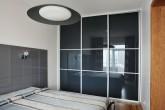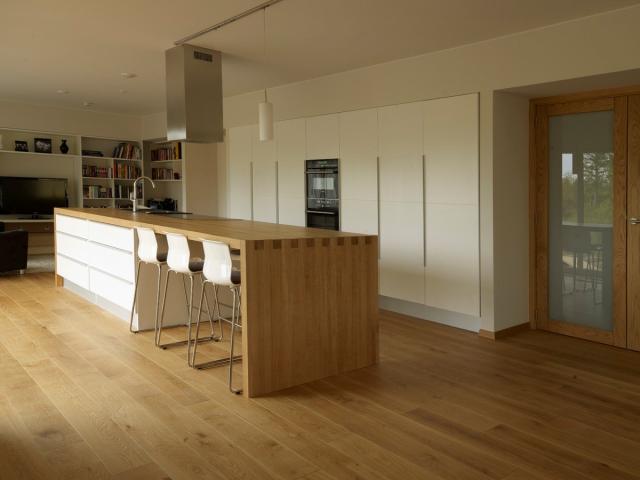 We have been trusted for over 10 years. We have experience of working in the Russian Federation, France, Norway, Sweden, Finland and Baltic countries.
If you are interested, please, contact us: info@domenika.lv
Exterior
DOMENIKA LATVIA in cooperation with its partners provides high quality landscaping and home improvement services, creating outstandingly beautiful gardens which are easy to maintain according to each customer's choice, options and preferences.
Our professional services:
1) designing, installation and maintenance of gardens;
2) designing, installation and maintenance of winter and roof gardens;
3) developing of the land surface and walkways;
4) designing and installation of irrigation systems;
5) reconstruction and further maintenance of gardens.
Some implemented projects are below -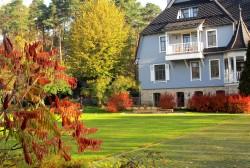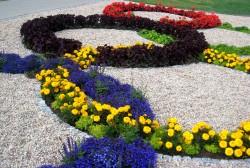 If you are interested, please, contact us: info@domenika.lv
Moving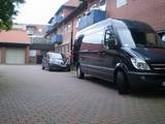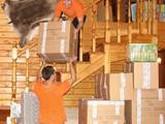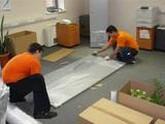 In an effort to save your time we take care of moving your belongings from one facility to another while you can devote your priceless time to what is more important.
In collaboration with trustworthy companies we provide professional high quality services connected with moving your belongings and their further installation.

We will take care of moving your property, office stuff and furniture. Your personal belongings, furniture, plants, office supplies, equipment and tools will be moved with utmost care and responsibility. If it is necessary we will dissemble and assemble your furniture, move special objects and even pets.
To ensure that your belongings are transported securely we use a professional means of packing - wrapping film, household paper and cardboard boxes.
Moving your apartments. Moving your apartment should associate only with positive emotions. Of course, if it is necessary to transport just a few boxes it is possible to do it on your own, but in the event of complete move of your apartments it is preferable to use the services of a professional company which knows its business. Not only will any any work be done on time, but also quality will not disappoint you as it corresponds with high standards and responsibility; our specialists will find a solution to any problem. By contacting us you will turn your move into an easy and careless process for you. To make it all tangible following services are offered:
1) We hire spacious vans (capacity of 11 and 15 m2) which deliver your property from door to door so that the moving men do not need to convey your things far which allows you not to overpay your money for the time spent walking down the street. It is also more convenient to order a van and make several trips in the city than paying for a huge truck. We also offer a selection of trailers of various capacities for long distance trips.
2) Services of our moving men – it is experience, professionalism, accuracy, reliability and so last, but not least - strength. Our moving men are very well aware of their responsibility during the process of work. That is why you do not need to worry about your property.
Local and international truck services by new vans Mercedes-Benz Sprinter (cargo capacity holds 11 and 15 m2, a selection of trailers with total capacity up to 40 m2) at your service. We will transport any cargo: furniture, building supplies and construction things, household appliances, pianos, cash boxes, different goods and much more. We provide high-skilled moves of offices, apartments, summer cottages, single-family detached houses, warehouses, halls and shops in Riga, Latvia, the Baltic States, Europe, Scandinavia, Belarus, Russia and Ukraine.
Packaging serves of a very good quality is a guarantee of your successful move. We will select required packaging materials depending on the value and fragility of items. Transportation of used and obsolete items to dump sites. We also offer transportation of heavy things. Drivers with extensive experience will deliver your cargo safe and sound. The professional moving men will load/ unload your cargo carefully in no time. The vans are equipped with navigation systems enabling selection of the shortest routes. Both package cargo and additional cargo are possible. We work at weekends and on holidays. Large length of service. We guarantee you a high quality which will not disappoint you. It is absolutely free to visit our manager and be consulted.
You can be confident that your belongings are safe in our hands..
If you are interested, please, contact us: info@domenika.lv
Cleanup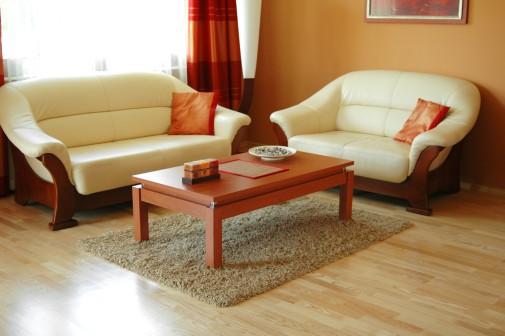 We all enjoy when our surroundings are clean and well-maintained. However, not always do we have enough time and strength to make it as we all wish it ti be. Therefore, we offer leaving this job to our professionals.

In cooperation with reliable and trustworthy companies we ensure all cleaning services such as general cleanups, cleaning before to moving in or after moving out as well as professional cleanups after renovation or construction works.
We take care of cleaning any floor surface (linoleum, parquet, laminate, concrete, marble and tile), window cleaning, cleaning of both horizontal and vertical surfaces and cleaning of plumbing stuff. We also offer dry cleaning services (carpets and furniture), floor waxing and much more cleaning services is no trouble at all.
With us your apartment, home or office shall shimmer and shine as it has never before.
If you are interested, please, contact us: info@domenika.lv