Customers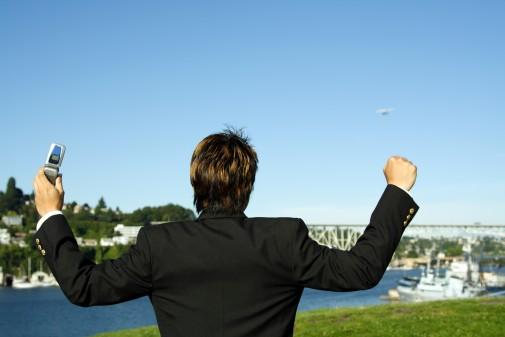 Those who already are our Clients already know, but those who are about to become will find out that the most vital factor of DOMENIKA LATVIA business is professional and highly experienced employees who on the basis of market research and analysis help any customer find the best solution in the field of real estate.
Thanks to long-term presence in the market, cooperation with real estate owners, reliable Clients, enormous database and our partners including real estate companies which conduct business domestically as well as abroad. DOMENIKA LATVIA with 98% probability CAN OFFER not only ANY real estate PROPERTY available on the market, but also real estate properties THAT ARE NOT LISTED ELSEWHERE.
Standard services of DOMENIKA LATVIA:
Free professional consultations in the field of real estate;
Intermediary services in real estate transactions - apartments (flats), houses, parts of houses, commercial premises, land plots (for sale and for rent). We search for a suitable customer for the property as well as for suitable real estate property for a customer;
All kinds of legal services even registration of your property in the Land Register of Latvia, (drawing up contract, organization of negotiations, processing of documents in institutions);
Sales of exclusive real estate (palaces, manors, hotels, mansions etc.);
Sales of dwelling houses and office buildings;
Sales of business organizations (partnership, corporation etc.);
Real estate property appraisal;
Real estate property insurance;
Real estate property management and tenant control (both physical control and payment control);
Loans for the purchase of real estate;
Renovation, design - interior and exterior;
Professional cleaning services for real estate;
Professional services for the ferry and installation of furniture;
Registration of residence permit;
Registration of residence permit, visas and invitations for foreigners;
Loans for non-residents in Latvia.
* As it is important to DOMENIKA LATVIA that all our Customers are completely satisfied, so that they are ready to create loyal long-term relationships. If our Customers wish DOMENIKA LATVIA can provide non-standard services, for instance, booking airplane tickets and hotel rooms, meeting you in the airport, connecting the Internet or TV cables etc.
If you have decided to find a new home or a suitable place for your life, you have established a start-up company or would like to develop a company that already exists and you need premises to make it come true. Or if you plan to invest money in one of the real estate fields our specialists will help you:

1) in no time find reasonably priced real estate property for sale or rent corresponding directly to your wishes, whims and desires;
2) take care of all necessary formalities (if it is necessary it will be fast). You will not need to worry about problematic and time-consuming banking operations, notary services, property appraisal, land services, insurance companies and registration of real estate property in the Land Register;
3) prepare legally precise purchase or rent agreement which will allow you to be safe about the deal and prevent possible negative consequences;

4) get professional consultation in the field of real estate;

*DOMENIKA LATVIA in collaboration with leading Latvian commercial banks and loan companies provides our customers with quick arrangement of loans for purchase of real estate on maximally advantageous terms.
Due to extensive experience of our team (lawyers and experts in the field of real estate) understanding of the law of the Republic of Latvia and the European Union, as well as due to ongoing dialogue with representatives of the Office of Citizenship and Immigration, DOMENIKA LATVIA protect the interests of its Clients and as fast and safe as possible will get for you residence permit.
More detailed information in the TEMPORARY RESIDENCE PERMIT section.