About us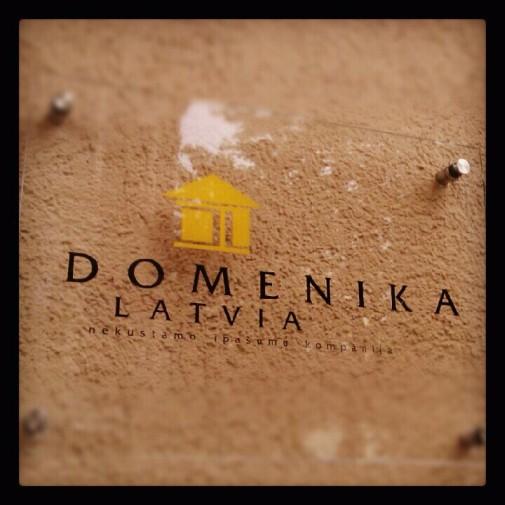 About us – DOMENIKA LATVIA
DOMENIKA LATVIA is a promising competitive enterprise with reach knowledge in the field of real estate as well as with extensive experience and deep understanding of Customer's needs.
DOMENIKA LATVIA provides services which are connected not only with finding a suitable real estate property and dealing with legal formalities, but also with developing and maintenance of real estate property such as moving, cleanups and repairs.
DOMENIKA LATVIA provides supply of real estate in the capital city Riga, resort cities Jurmala and Vecaki as well as in other cities throughout Latvia and beyond them. DOMENIKA LATVIA also offers consultations for those who would like to purchase or rent out real estate in the Latvian territory.
DOMENIKA LATVIA provides efficient investment flow in Latvia.
DOMENIKA LATVIA offers a full range of services to non-residents such as applying for a temporary residence permit in Latvia which allows you to travel and work in Europe.
The main value of DOMENIKA LATVIA is to pay full attention to our Clients' needs and wishes, desires and whims to completely satisfy their desire, so that our every mutual project will turn out to be a loyal long-term partnership.

Thanks to long-term presence in the market, cooperation with real estate owners, reliable Clients, enormous database and our partners including real estate companies which conduct business domestically as well as abroad. DOMENIKA LATVIA with 98% probability CAN OFFER not only ANY real estate PROPERTY available on the market, but also real estate properties THAT ARE NOT LISTED ELSEWHERE.
Domenika Latvia - creating favourable conditions for your success!
We firmly believe that at least once in a lifetime each of us find themselves saying -
"This is my real home! "
It is irrelevant whether it is a house or a flat, because it is a place one wishes to return to. It is special and unique. Your own. What to do if you have not found "your own" yet? Come to us and we shall gladly assist you in finding it.
We are Domenika - always attentive, responsive and committed professionals. Specialists not only in their own field who continuously grow alongside the company by investing their own genuine interest in real estate, but also individuals who can be entrusted with this issue which undoubtedly is important to everyone. A satisfied customer has been, is and will always be our top priority. We are continuously on the way towards a better cooperation and happier, more satisfied customers. We collect the smiles and a "Thank you!" of our customers for a job well done.
Our motto is:
D

OMINATING in our branch;

O

BJECTIVE in our appraisal;

M

ASTERFUL in our specialty;

E

FFECTIVE in result;

N

ON-DEPENDENT in our ideas;

I

NFORMED about all novelties;

C

OMPETITIVE on the market;

A

NALYTICAL in any situation.
We are sure of the fact that by using DOMENIKA LATVIA services you will be able to spare your precious money as well as earn some more both in the long and short run.

Standard service of DOMENIKA LATVIA
Free professional consultations in the field of real estate;
Intermediary services in real estate transactions - apartments (flats), houses, parts of houses, commercial premises, land plots (for sale and for rent). We search for a suitable customer for real estate property as well as for suitable real estate property for a customer;
All kinds of legal services even registration of your property in the Land Register of Latvia, (drawing up contract, organization of negotiations, processing of documents in institutions);
Sales of exclusive real estate (palaces, manors, hotels, mansions etc.)
Sales of dwelling houses and office buildings;
Sales of business organizations (partnership, corporation etc.)
Real estate property appraisal;
Real estate property insurance;
Real estate property management and tenant control (both physical control and payment control);
Loans for the purchase of real estate;
Renovation and design, interior and exterior;
Professional cleaning services for real estate;
Professional services for the ferry and installation of furniture;
Registration of residence permit;
Registration of residence permit, visas and invitations for foreigners;
Loans for non-residents in Latvia.
* As it is important to DOMENIKA LATVIA that all our Customers are completely satisfied, so that they are ready to create loyal long-term relationships. If our Customers wish DOMENIKA LATVIA can provide non-standard services, for instance, booking airplane tickets and hotel rooms, meeting you in the airport, connecting the Internet or TV cables etc.